Guest
Guest


Subject: Savannah Lopez's Plot Page Wed Jun 07, 2017 5:49 am

---

Profile

Personality:

She's very independent and loyal although she can be a bit uptight around people she doesn't trust. She's very tough (do not challenge her to a duel unless you want to lose), and not afraid to show it when necessary, and she doesn't take crap from people. She's also very sharp and not much escapes her notice.

Friends:

Savannah doesn't make friends easily as she doesn't give her trust out to just anyone. Everyone is held at arm's' length until she knows that that person can be trusted. A few close friends would be good, especially females - she needs more female company! Or males to make Blake jealous.

Enemies:

In her line of work, Savannah's bound to have plenty of enemies. Whether they will be relevant while she's here at Hogwarts depends on plot ideas. Other than that, I can't really think of enemies she would have? She's the caretaker so I'm not sure how that would play out. Maybe some professors/students don't like her.
Jake Newbury
Head of Gryffindor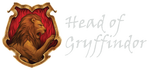 Posts

: 834


Birthday

: 1992-08-13


Join date

: 2014-11-29


Location

: London, England


Job/hobbies

: Auror & DADA Professor


Subject: Re: Savannah Lopez's Plot Page Sun Jul 02, 2017 5:26 pm

---

Friends:

-

Jake

and Savannah can definitely become friends through one, or both, of their jobs. Also, Jake is friends with Blake, so they will probably end up friends that way otherwise.

-

Caspar

and Savannah could also be friends, but Caspar is more than a little quirky and not very good socially (as you probably noticed in the Valentine's Ball thread), but he could be a friend that Blake gets jealous over (because hello he's hot af and trips over himself around Savannah (though that happens with most women)).

-

Victoria

works in the Law Enforcement Department (Lawyer), so they will/might end up working on something together. So, I don't know if you're interested in exploring this. I do, of course, know Victoria is a little bit younger, so I don't know how this works for Savannah (Victoria will talk to

anyone!

).

Enemies:

-

James

being the arrogant ass he is is probably one of the professors that might not get on with Savannah, though I honestly can't think of a reason

why

this would happen.

Otherwise... maybe Max for her telling him off for being out of bed, but no other reason.