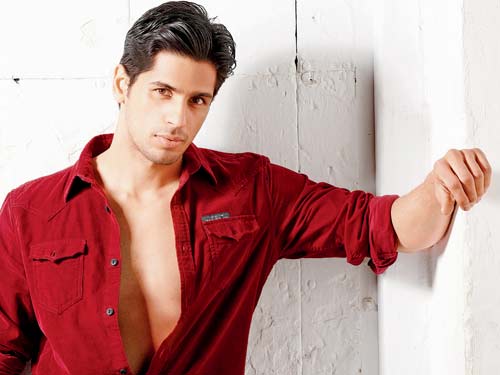 Full Name:
Jackson "Jax" Blake
Age:
27
Date of birth:
(22, May,1995)
Birthplace:
Green Lake City, Wisconsin, USA
Current home:
Milwaukee, WI, USA
Blood Status:
Muggleborn
Sexual Alignment:
Heterosexual
Wand type:
Dragon heartstring, 12 inches, ash, deceptively light.

Hair colour and style:
Jet black, sweeping, cut to just underneath his ears, short enough to be kept out of his eyes but long enough to run his hands through them without messing them up.
Eye colour:
Coal black
Height:
5"9, much to his chagrin
Body type:
Stocky built, well-muscled from his days as a Beater on the Nightshade team and from impromptu games of Muggle softball. However, any exercised definitions his body may possess these days are hidden well behind formal suits, warm jackets or uncomfortable waistcoats.
Dress sense:
Jax has rather given up his fondness for T shirts and jeans in favor of advancing his political career. Now he can be seen in a tie more often than he would prefer, his casual dressing comprising of a smart shirt and custom cut trousers. Long gone are the days of raggedy T shirts and faded jean shorts.
Birthmarks:
-
Tattoos:
-
Scars:
A few, here and there, nothing important.
Piercings:
-
Likes:
(3 minimum)
  -Green Lake City, population 2418 at last count. The tiny town has only three districts, one supermarket, one McDonalds and a pathetic two story "mall". When Jax was young, it didn't have a high school or a hospital but through his recent efforts, the Wilber T Humnam High School was inaugurated in 2020 and the town is on its way to secure permissions to open a real, proper hospital.
  -Politics, Jax has always believed that politics and politicians can do a lot of good if they worked right. Therefore he has dedicated his life to proving this. Jax considers himself a moderate republican who has no problems reaching across party lines to resolve differences. He's been thought of as a bit of a unicorn in that respect but given his magical heritage, he doesn't mind the term at all.
  -Physical activities, anything ranging from extreme sports to sexual encounters, Jackson gets a rush out of physical exertion. Sometimes to the point of unhealthiness but it is the only functional coping mechanism he developed in his late teens to keep himself off worse vices.
Dislikes:
(3 minimum)
  -Whiners, when the country he loves went from getting up and facing the day like a man to holding each either's hands around a bonfire trying to sing their problems way, Jax does not know. But he does not like it. Raised on hard work, sweat and the distinct unfair edge to life, Jax believes in putting in hard work and not being completely compensated for it so the drive to continue working remains lit. The idea of a liberal utopia sets his teeth on edge.
  -The Media – it's all fake news!
Strengths:
(3 minimum)
  -Resourceful – any kid growing up in Green Lake has to be
  -Cunning – He may have dropped out of school but when he was attending, he was a Nightshade. Salem may have forgotten him but Jackson will never forget the few happy years he spent there, thinking he'd actually made real friends.
  -Charming – it's not easy getting donors for campaigns, a man's gotta do what a man's gotta do.
Weaknesses:
(3 minimum)
  -Alcohol – Much of his late teen years were spend recovering from a severe case of alcohol addiction. Even today, Jax makes times to attend AA meetings when the urge to binge drink gets too strong.
  -Merida – His mother is the only person in the world who can make him do something he doesn't want to. To Merida's credit, she does not use her power for evil - much.
Positive traits:
(3 minimum)
  -Intelligent
  -Helpful
  -Efficient
Negative traits:
(3 minimum)
  -Can hold a grudge
  -Sneaky
  -Sometimes unintentionally rude
Being born in Green Lake City meant you weren't going anywhere in life. Most of the residents born there, die here. The town is known for its great generic heritage of nothing, holds special attractions for tourists like nothing and has a lake. Literally, under tourism, the town's website says "it has a lake, good for lake activities." It was in this town that Merida showed up in her beaten up old car at the age of sixteen. She was passing through truthfully but when she met a man with big plans and couch space to spare in the house he was sitting for a "friend", she decided to stay. Three months later, she figured his big plans didn't include her as he disappeared one morning, taking her cash, jewelry and her car, but he didn't leave her with nothing.
Jackson and Summer were born seven months later, after the gossip had died down and the town folks had accepted Merida as one of their own. That's the thing about small communities, people feel accountable for the actions of one of their own. It was not an easy birth and Summer did not survive it, leaving Merida with only one child. The town rose to help, giving the small family more than they could ever expect and after that, Green Lake – with all its nothings – was the most perfect place in the world. It was home.
Jackson went to middle school like all the other kids around him but had to be pulled out of fourth grade when his Salem letter arrived. At first he was a bit unsure about leaving Merida but she assured him she would be fine and off he went to Salem. The sorting necklace took its time with Jackson, seemingly unable to decide which house would do him justice. He was smart enough for Wormwood, friendly enough for Belladonna and mischievous enough for a Nightshade. In the end, the necklace chose the third though Jackson doesn't know why. He has however come to love his house like all Nightshades. He's met cool people, been given the run of the school under the protection of Nightshade stealth and was generally likable. Sure he had to repeat a grade or two but he would have been fine If it hadn't been for Diem Malik.
After that incident with Diem, Jackson knew he needed to be out of there, education be damned. So in 2013 as a sixth year, the boy quietly went up to the Headmistress' office and explained that he was leaving. He was almost eighteen at the time so he was treated as an adult who could make his own decisions. Not that it mattered, Merida would have agreed to anything after she'd heard the real story. The next few years were focused on getting better.
Part of "getting better" entailed finding other things to focus on. Getting a job, a hobby, anything that would keep him away from the liquor store, or the one bar in town. It helped that Merida threw out all the wine and confined her drinking only to her workplace but it didn't quite cut it until someone suggested he go into public service. Jackson started as a volunteer, jogging through the streets distributing flyers, organizing Green Lake's version of a jamboree, collecting consensus on the possibility of a high school here in town and over a year of doing that led to him officially becoming the second district representative of the city, much to Merida's joy. Old Mayor McCoy kicked the bucket a year later and, with a total of thirty extra votes, Jackson was sworn in as Mayor of Green Lake city.  He was nineteen at the time.
The high of winning Mayor-ship didn't last long, the papers openly made fun of the fact that it was no mean feat winning the title in a town just shy of 2, 000 people but Jackson was determined to prove his worth. In his two year tenure as a Mayor and part time college student (night school was much better than proper school, no one pretended to be your friend and then forgot about you), he made great strides towards petitioning the federal government for a high school and funding for infrastructural repairs. In 2018, he finally left for college, handing the town to his second in command, a cute redhead with her heart in the right place who would see his plans for the city go through.
Milwaukee had both a good university and a generic enough course he could skate through while working to build his career all over again. Having been the former mayor of Green Lake helped, but not much. Thankfully the marked improvement of his former haunting grounds combined with him dating the daughter of a prominent republican donor gave his ambitions just the right lift to land Jackson into the offices of the Milwaukee legislature. He and his girlfriend broke up shortly after but the sign of their brief affair, his position in office, remains to this day.
Nowadays, Jackson has set his sights higher, a seat on the US Senate. Working the last five years to build his base and reputation within the Republican Party, he now believes he has enough funds, support and the people's good will to run for Senate in the upcoming 2024 elections.

Mother:
Name:
Merida Blake   
Age:
45   
Living or Deceased:
Living, still in Green Lake   
Blood type or Species:
Muggle   
Occupation:
Manager at the Kroger's at Green Lake
Father:
Name:
Unknown    
Age:
Unknown   
Living or Deceased:
Unknown   
Blood type or Species:
Muggle   
Occupation:
Unknown
Siblings:
Name:
Summer Blake    
Age:
Ten minutes old   
Living or Deceased:
Deceased    
Blood type or Species:
Unknown    
Occupation:
-
Ex  Girlfriend:
Name:
Judith Bloomberg   
Age:
28   
Living or Deceased:
Living, recently engaged to another prominent republican    
Blood type or Species:
Muggle   
Occupation:
Home wrecker/Socialite